Our ambassadors throughout the province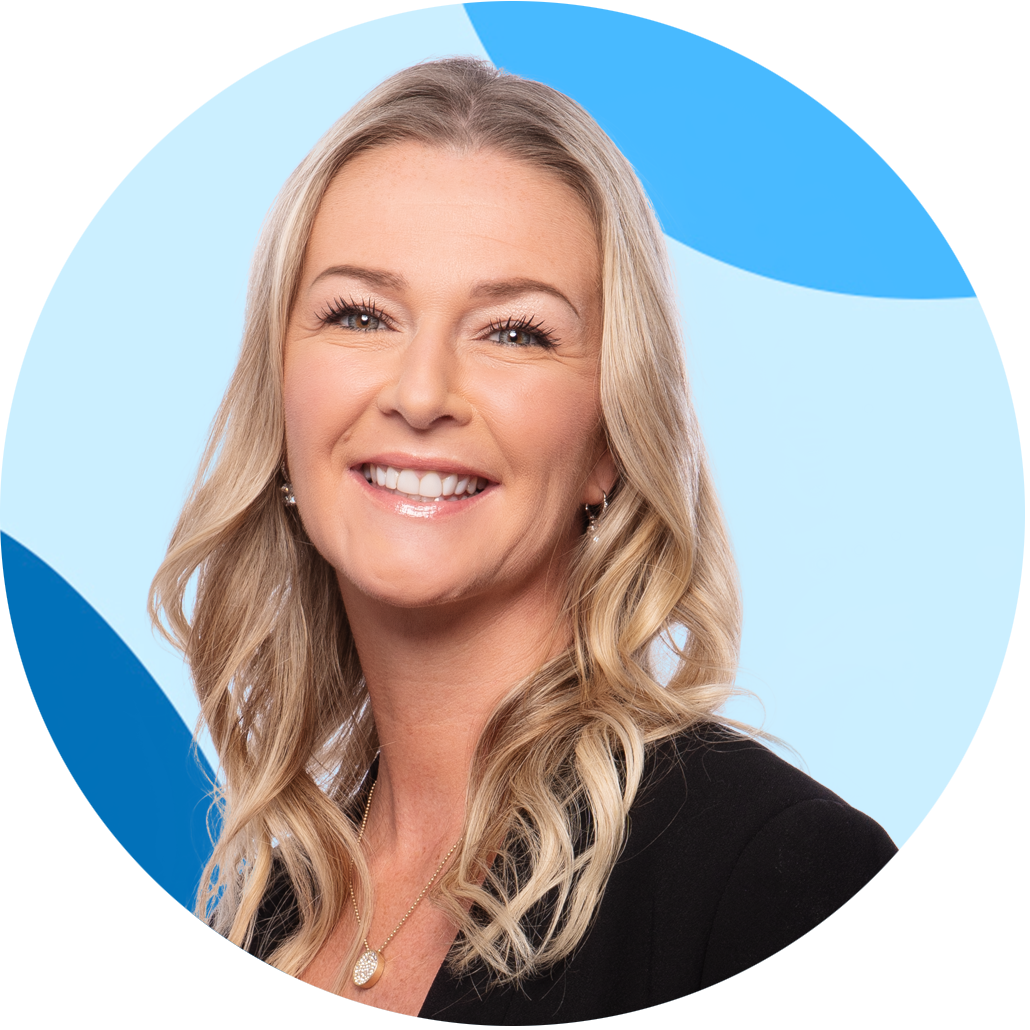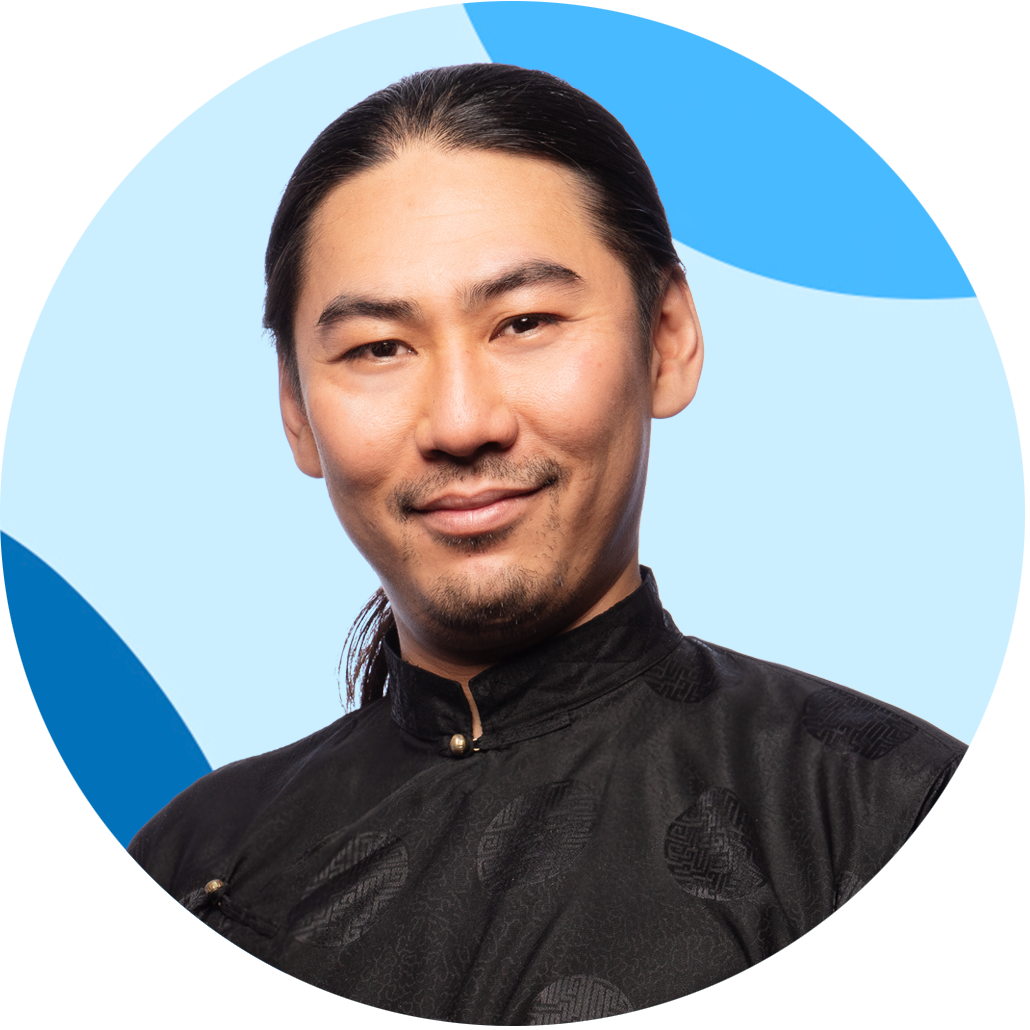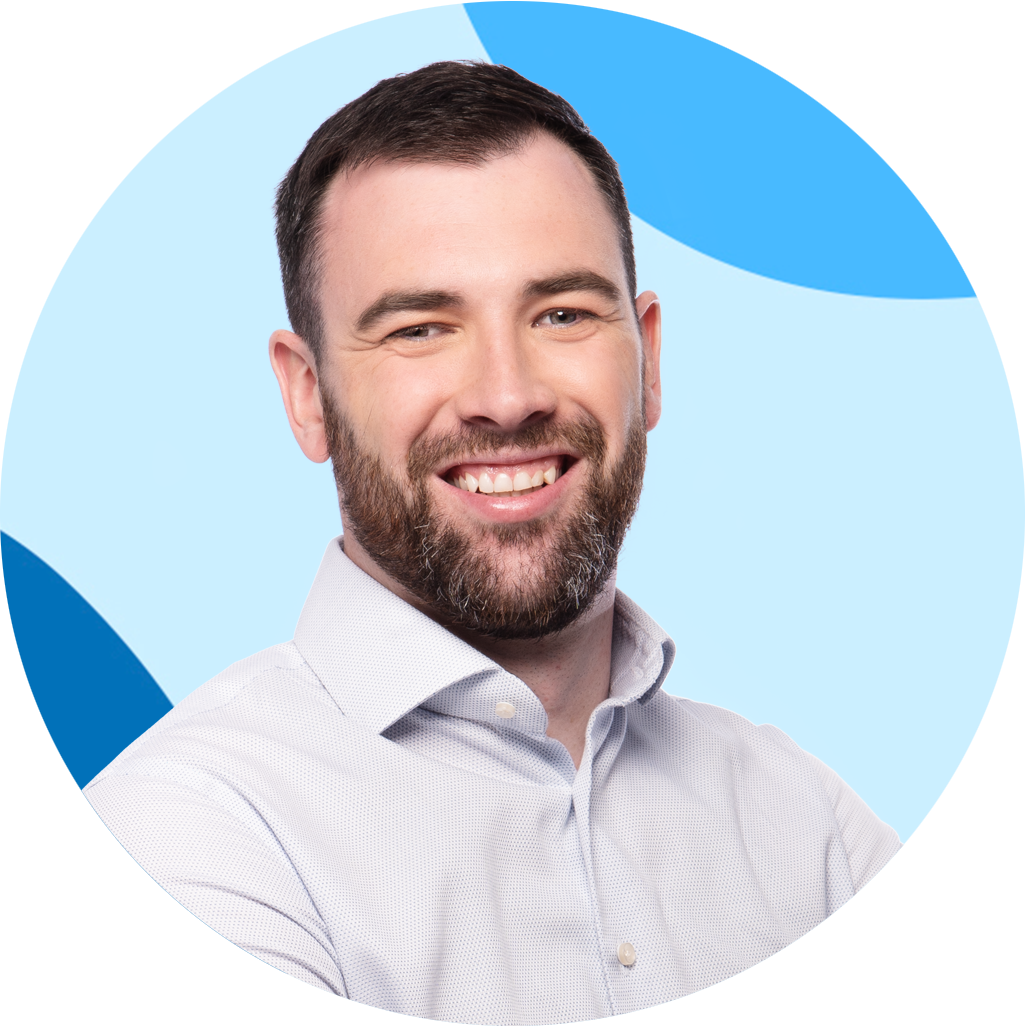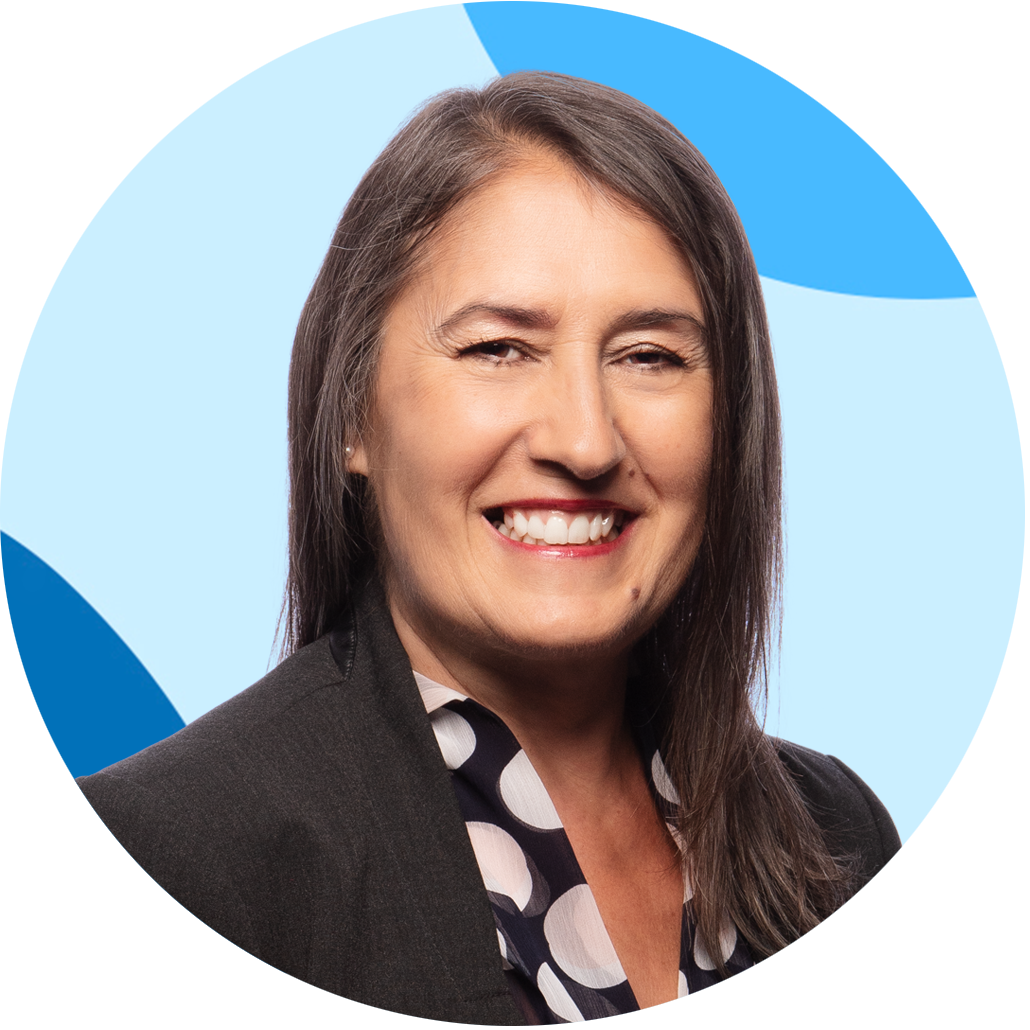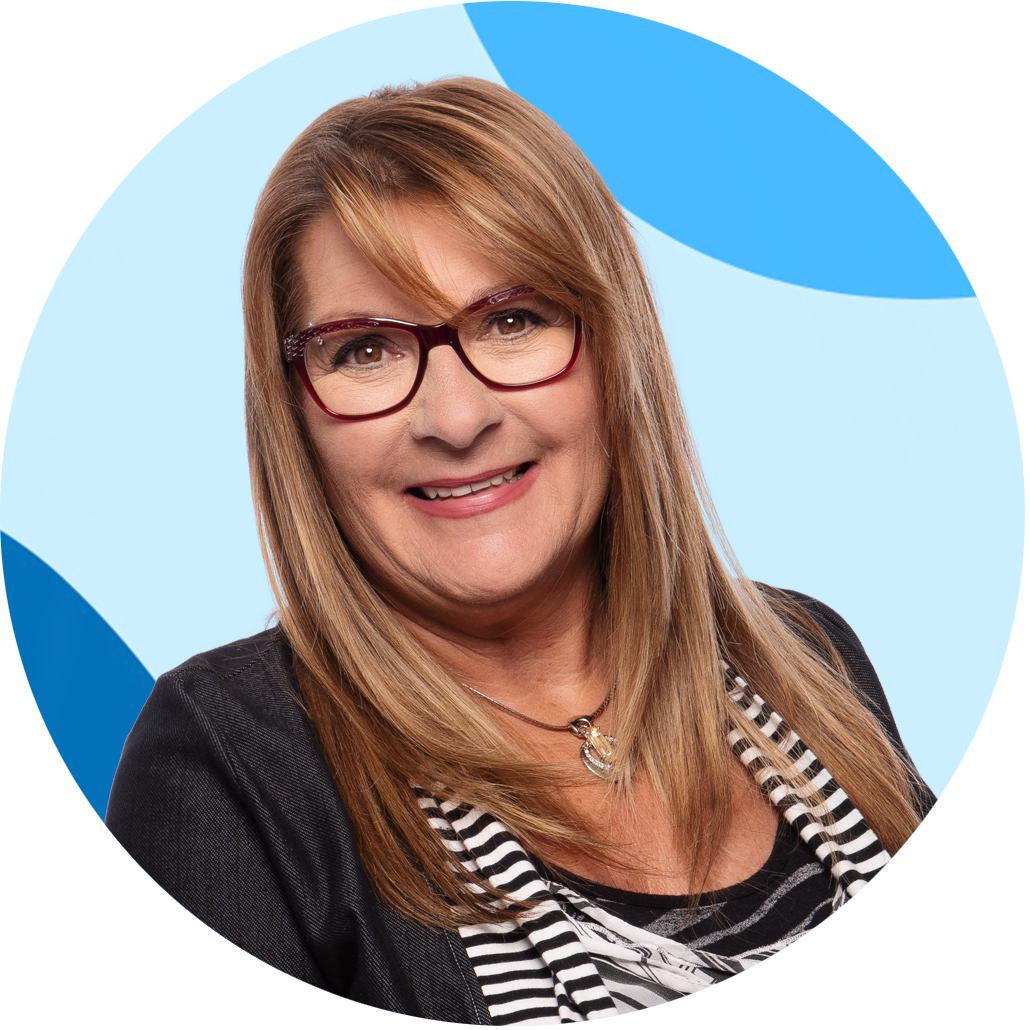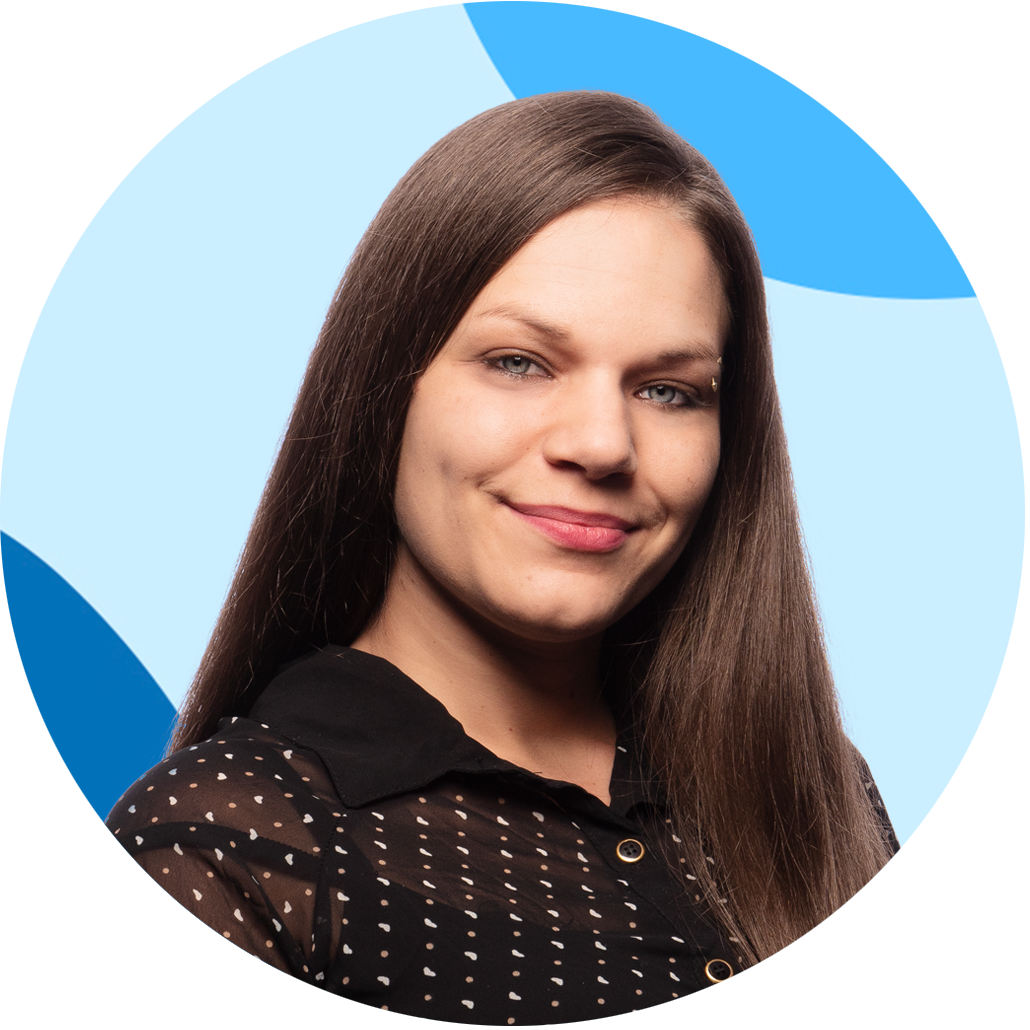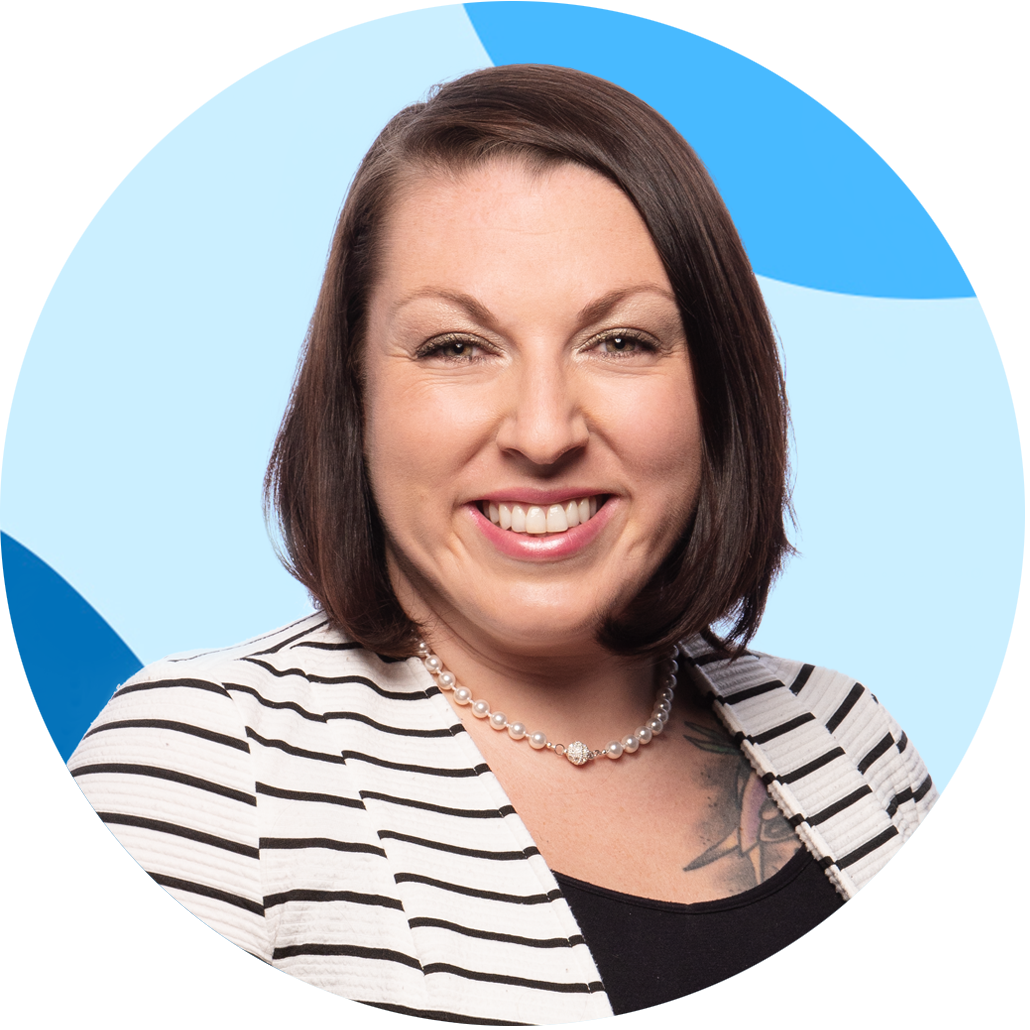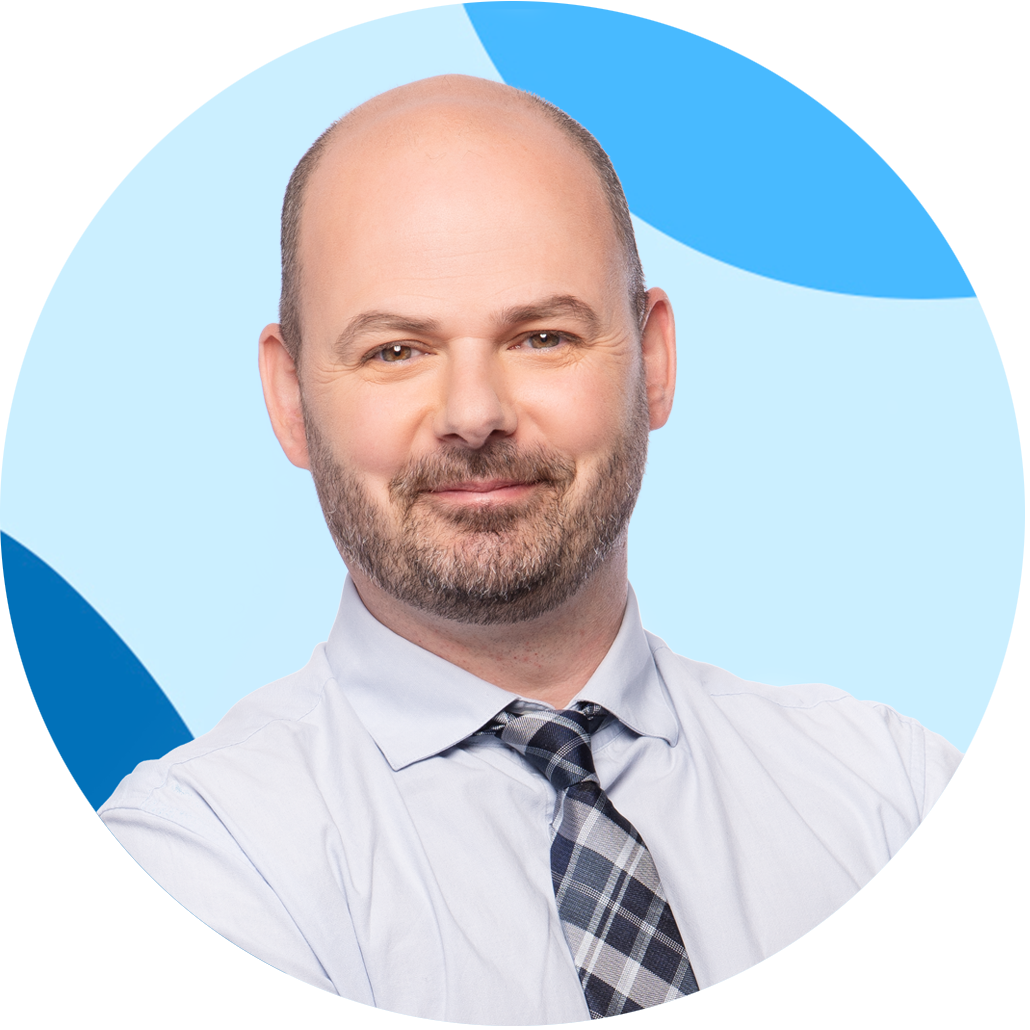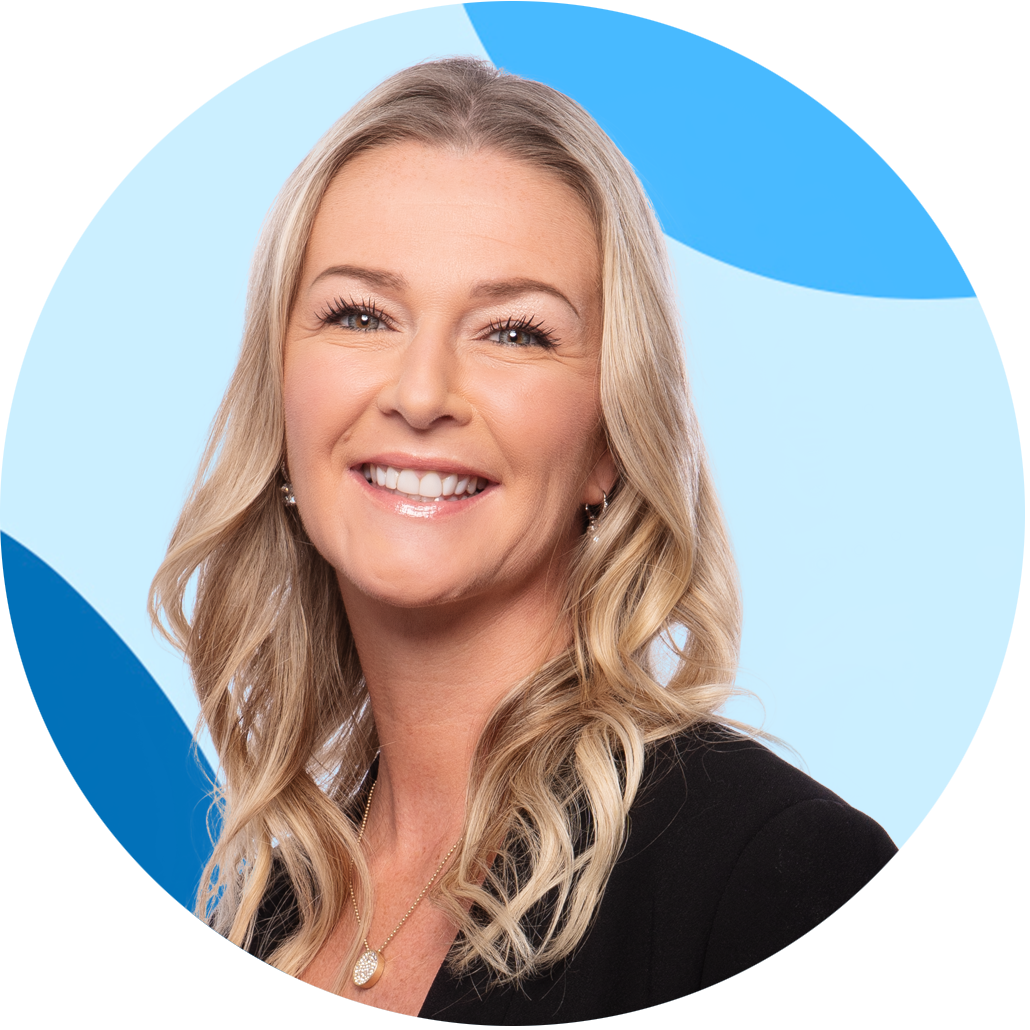 Valérie
Personal-lines damage insurance broker, lover of life and great protector of animals.
Valérie is very fond of challenges. For 17 years in the brokerage field, she has worked in the Sales Department at ESSOR Insurance – "that's my family!" she exclaims. Very cheerful and deeply loyal, Valérie has nothing but praise for her employer: "this is a company that puts its employees first, and happy employees perform well." Fascinated by sales and always looking for new challenges, she is stimulated by her work every day.

Outside of work, Valérie lives life to the fullest! "I love being with friends, having a good meal, drinking good wine, having great conversations and laughing a lot." Sometimes she can also be a solitary person, with moments for herself to read, watch a good film or go running. What she considers the most precious? Her family and friends, who have an essential place in her life, especially her daughter Ania: "my reflection, my oxygen, the person who motivates me to outdo myself each day and who teaches me so much about life!"
Fun facts
As a child, Valérie loved raspberries and "gummies, of course!"
As a teenager, she was a babysitter.
She's a great animal lover. "I would like to save them all. I've always said that one day I'd have a shelter for animals in distress."
Her mantra: "A day without laughter is a day to forget!"
Sylvie
Commercial-lines insurance broker, matchless cook and always in a good mood.
"What I love the most about my work is the social aspect: interacting with the clients, the underwriters and my colleagues. I admit that I also have a weakness for sales!" After having been a nurse for several years, Sylvie entered the insurance industry 33 years ago, while helping her ex-husband prepare for his courses. "I loved the subject right away. Since I unfortunately couldn't stay in nursing and be a broker at the same time, I totally changed my line of work. I don't regret my choice at all." Communicative and lively, Sylvie appreciates the people-oriented, empathetic and positive side of ESSOR Insurance. "I find that our supervisors are open-minded and have particularly good listening skills!"

Away from work, Sylvie has the soul of an artist. "I love expressing my creativity by knitting, crocheting or weaving. Cooking is another of my great passions! I always seize the challenge of creating new recipes, both for me and for my grandchildren. Yes, I'm a very involved grandmother!"
Fun facts
As a child, Sylvie always impatiently waited for snack time so she could eat cookies.
Her passion? Travel.
She's always in a good mood. "It makes the days more pleasant!"
Her motto at work: "We're a close-knit group at ESSOR Insurance!"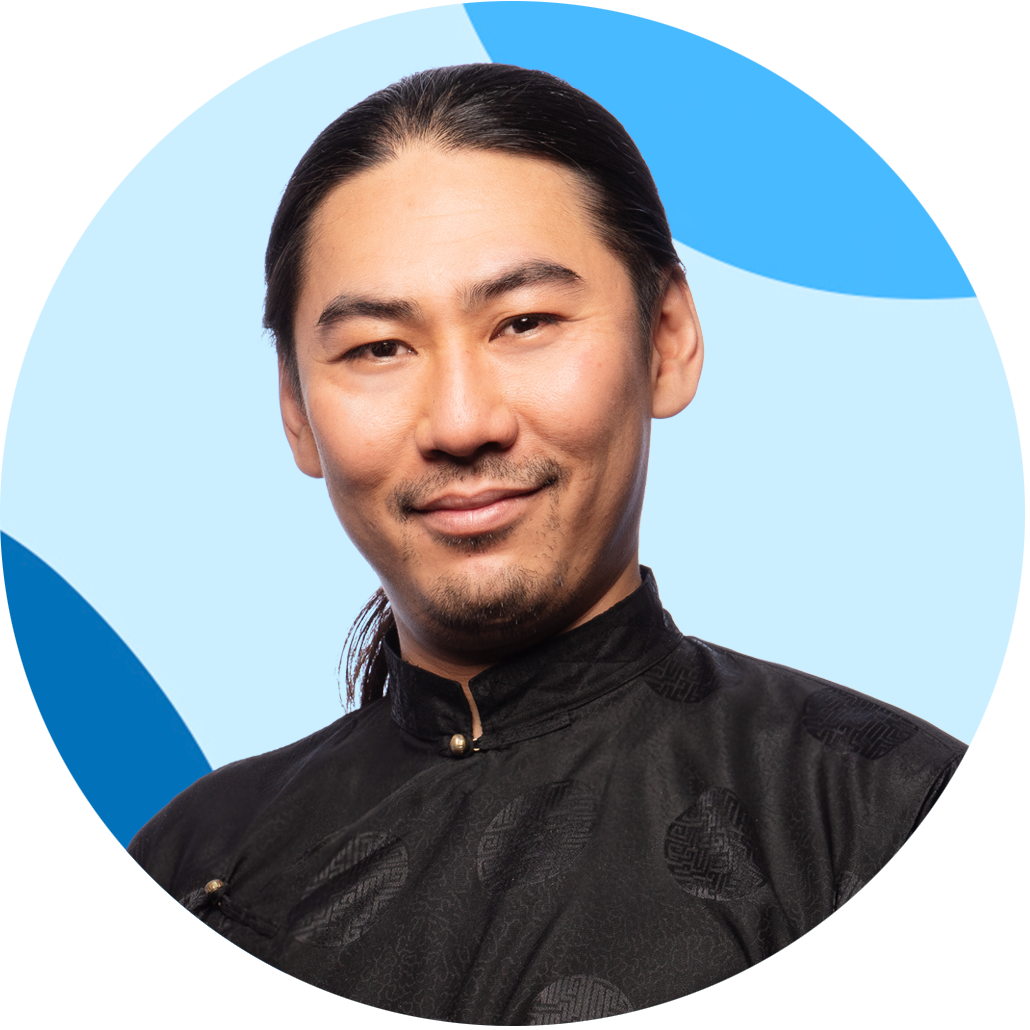 Ssu-Tsung
Personal-lines damage insurance broker, baseball fan, enjoys a fun evening with friends.
With eight years of experience in the damage insurance industry, Ssu-Tsung joined ESSOR Insurance two years ago and discovered a passion for sales. "It's a motivating challenge and every call is different," he says, explaining that he loved the different possibilities of the business right away. "Sales, service, claims adjuster – I was able to try everything and discover what I really enjoyed." What he appreciates the most about his office? The flexible schedule that allows him to work days or evenings. "Balancing my professional and private life is still my absolute priority."

Outside of work, Ssu-Tsung is a fan of the Boston Red Sox and the late Montreal Expos: "it's hard to do better than a baseball game with hot dogs among friends!"
Fun facts
As a child, Ssu-Tsung always said yes to a soft drink and chips.
As a teenager, he was a waiter.
He never says no to a good evening with friends.
His favourite song: "Take me out to the ball game, take me out with the crowd, buy me some peanuts and Cracker Jack…"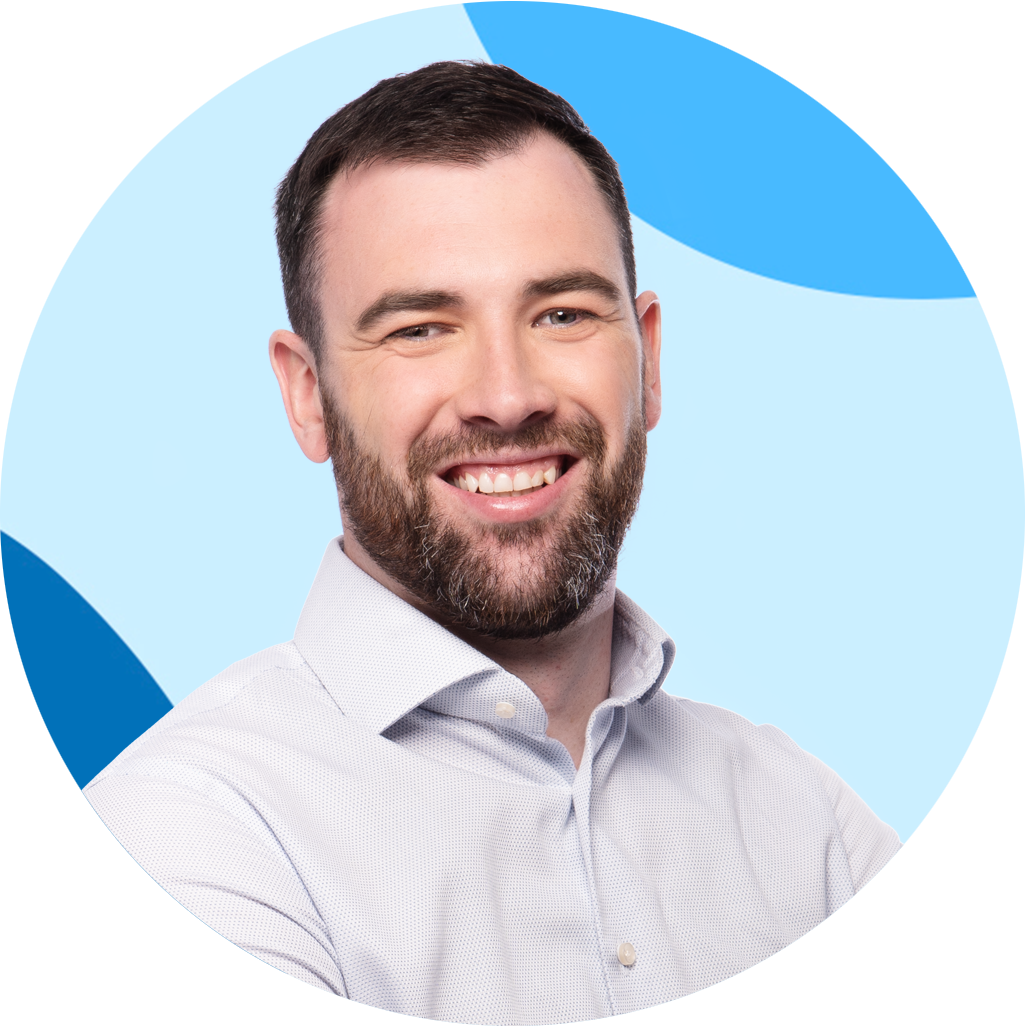 Sébastien
Commercial-lines insurance broker, keen athlete and his little boy's number one fan.
"In less than 5 years in this business, I had the chance to work in the commercial sector and meet some major players who helped me move ahead very rapidly in my career," Sébastien says. By taking care of his client portfolio and maintaining his relationships, he saw his career opportunities multiply at ESSOR Insurance. Even when he was very young, he wanted to work in an office, meet people, give advice and sell. A career as a broker was an obvious choice, connecting with several of his passions. Enthusiastic and energetic, Sébastien adores his colleagues. "Our team is like our family. Everyone helps each other and shares solutions to develop and retain our clientele. It's important to have good colleagues and a good atmosphere so that we're happy at the office."

Outside of work, Sébastien loves spending time with his family and friends. "For over two years, I've been the world's happiest father. My son is my pride and joy! I'm happy to see what my wife and I have built with our family: we're a super team!"
Fun facts
As a child, Sébastien was very fond of chocolate.
To maintain his focus, he moves a lot and plays different sports.
His first job? Assistant cook.
His credo at work: "Behind every leader there's an organized team."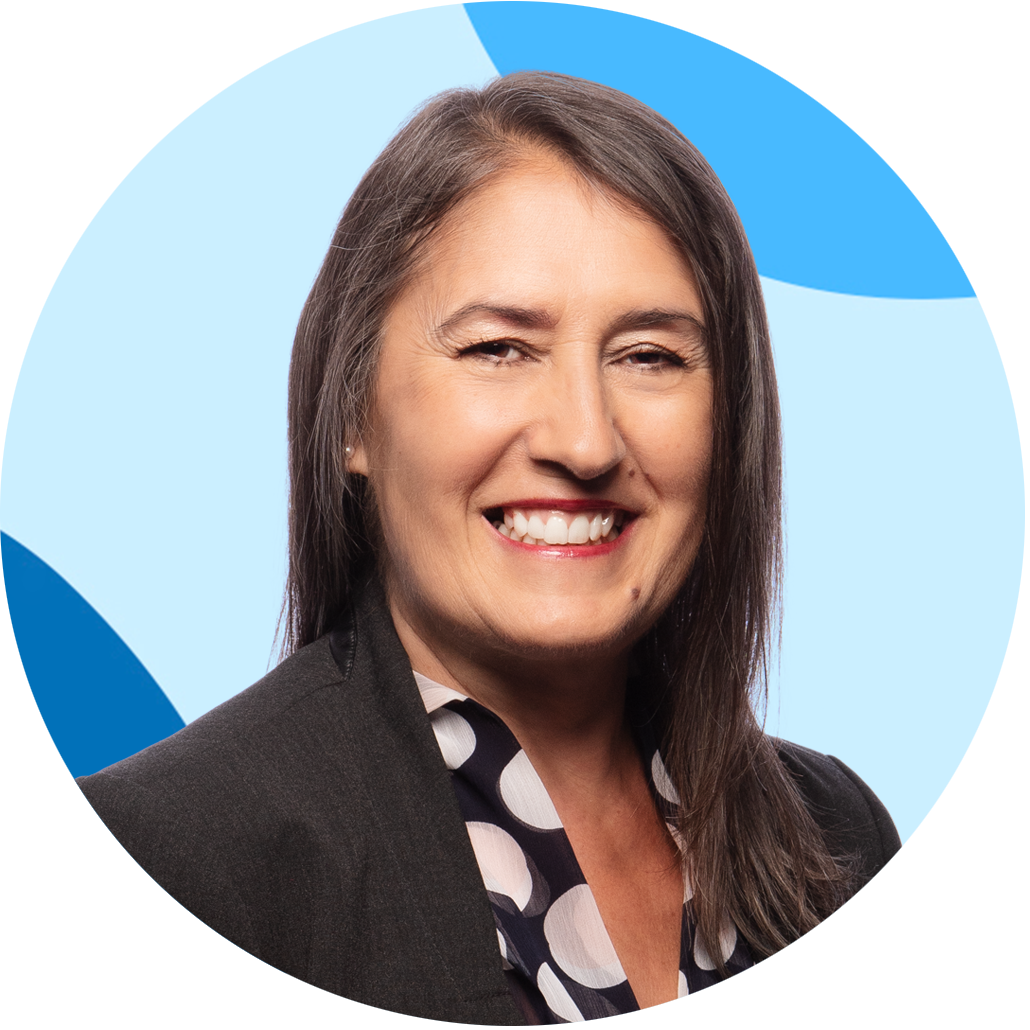 Natalia
Personal-lines damage insurance broker, 24 years in the business and motorcycle enthusiast.
With 24 years of experience, Natalia is an expert insurance broker. What does she like best? Advising people. "I always take time to inform my clients properly about their coverage and answer all their questions. It's my duty to guide them to the best decision to protect their property." Before becoming a broker, Natalia held all kinds of jobs. "I started at the bottom: the mailroom, filing, coding, data entry. Finally, someone had confidence in me and asked me to replace a colleague who was on maternity leave. I never looked back." At ESSOR Insurance, Natalia especially appreciates the human approach to dealing with clients. "At ESSOR Insurance, our clients know they're addressing real human beings who care about their concerns."

Outside of work, Natalia loves hopping onto her Harley, feeling the wind in her face and the freedom that goes with it. "When I'm on my motorbike, my mind is clear and all my problems disappear." It's not surprising that travel is another one of her main passions!
Fun facts
As a child, Natalia's favourite snack was a slice of cold pizza with a glass of milk.
She's very proud of her three children: a teacher, a plumber and a digital design artist.
She used to work in a welding plant.
Her mantra: "Travelling is the very definition of freedom!"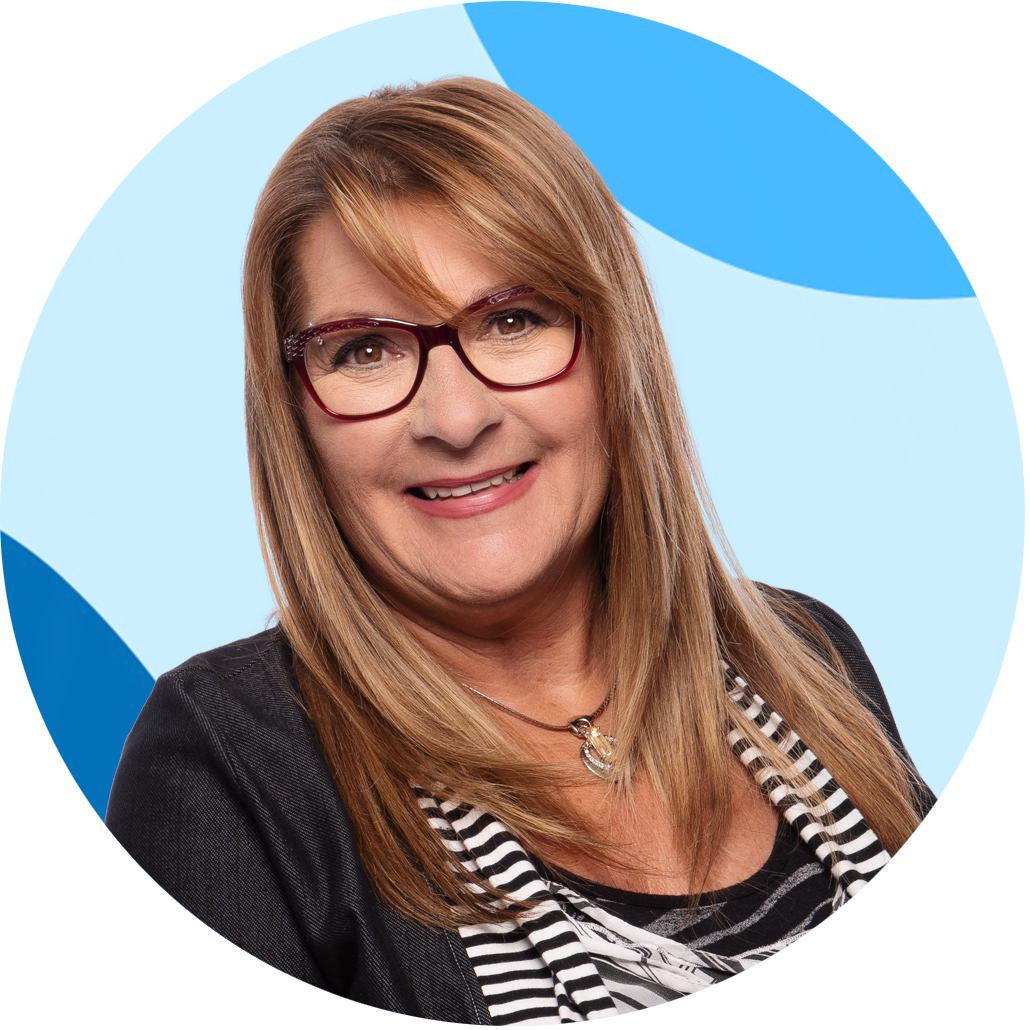 Murielle
Personal-lines damage insurance broker, proud grandmother and apple lover since childhood.
Murielle's passion is advising people. With 31 years in customer service, she loves pampering and guiding her clients in choosing their coverage. She was looking for a job as a secretary, work she had done for a few years, when she joined ESSOR Insurance. Because she was motivated and full of goodwill, she was very quickly offered a broker position, which she immediately accepted with great enthusiasm. "I'm very loyal to this dynamic company. What I like about it are the professional development possibilities, because we're constantly stimulated to develop our skills. These opportunities give us the possibility to change departments depending on our ambitions."
Outside of work, Murielle loves devoting herself to her family and spending time with her friends. "Now I've reached a stage in my life that I have grandchildren I adore, and I'm very proud of them. This keeps me young and alert."
Fun facts
As a child, Murielle loved apples - she still does.
As a teenager, she worked as a waitress in an ice cream shop.
What makes her proudest? Her two daughters and her grandchildren.
Her motto: "Pamper my clients the way I like to be pampered!"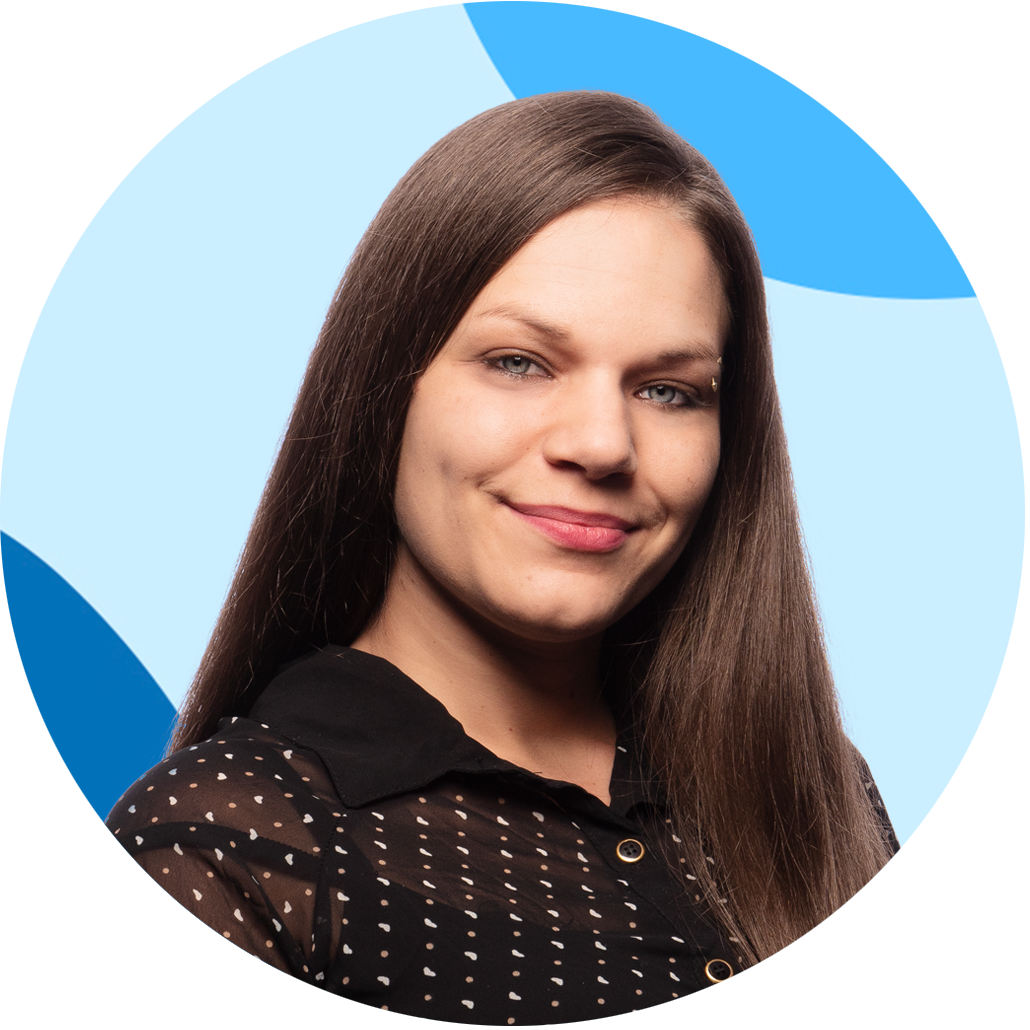 Kathy
Personal-lines damage insurance broker, very talkative and mother of a four-year-old boy
After nine years, Kathy is very satisfied with her job and the different possibilities that come with it. "There are several reasons why I love working at ESSOR Insurance. I've developed a good relationship of trust with my colleagues, my supervisor and the underwriters with whom I do business and I'm very sensitive to the possibility of having a great choice of branches where I can continue my career. That's definitely a plus!" Kathy is very sociable and talkative, adores her colleagues and loves to give advice. "Working as a broker at ESSOR Insurance, I'm satisfied on every level," she affirms.

Outside of work, Kathy loves spending quality time with her "very active" four-year-old boy and seeing him bloom. She's also keen on relaxation and loves to open a good book or immerse herself in superhero movies, because she's a super fan.
Fun facts
As a child, Kathy loved snacking. She enjoyed chocolate granola bars and strawberries with sugar and vanilla ice cream.
As a teenager, she worked at Tigre Géant.
She's passionate about travel.
Her favourite quote: "With great power comes great responsibility."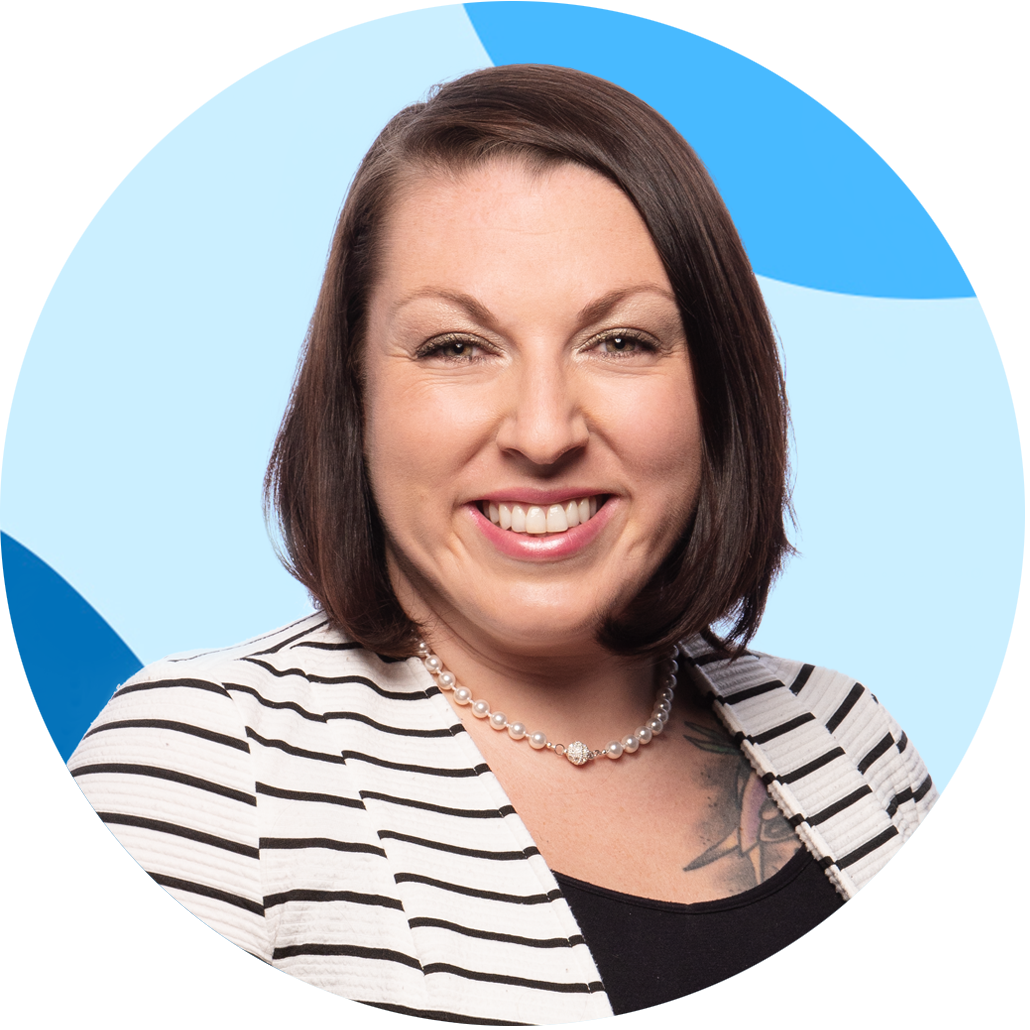 Karolane
Commercial-lines insurance broker, a big traveller and always ready to take on challenges
Career-oriented and competitive, Karolane is highly motivated by results, an aspect of the brokerage business that constantly drives her to excel. "I'm very proud of my career achievements," she declares, especially appreciative of the professional development possibilities offered by ESSOR Insurance. "Career advancement is important to me, and ESSOR Insurance is a firm that offers this opportunity. I've been working here five years and I intend to continue growing in this fine organization, which has my interests at heart." Passionate about advising people and sales, Karolane admits she finds it very easy to gain her clients' trust. "I always take time to explain the inner workings of insurance to them. I also consider that I'm an excellent salesperson, even though the role of advisor is still my priority."

Outside of work, Karolane loves to get the most out of life, going out, spending time with friends, trying good restaurants and, most of all, travelling!
Fun facts
As a child, Karolane never said no to a peanut butter and jelly sandwich.
As a teenager, she worked as a counsellor in a day camp.
She loves challenges.
Her credo: "Happiness is a jar of peanut butter and a spoon!"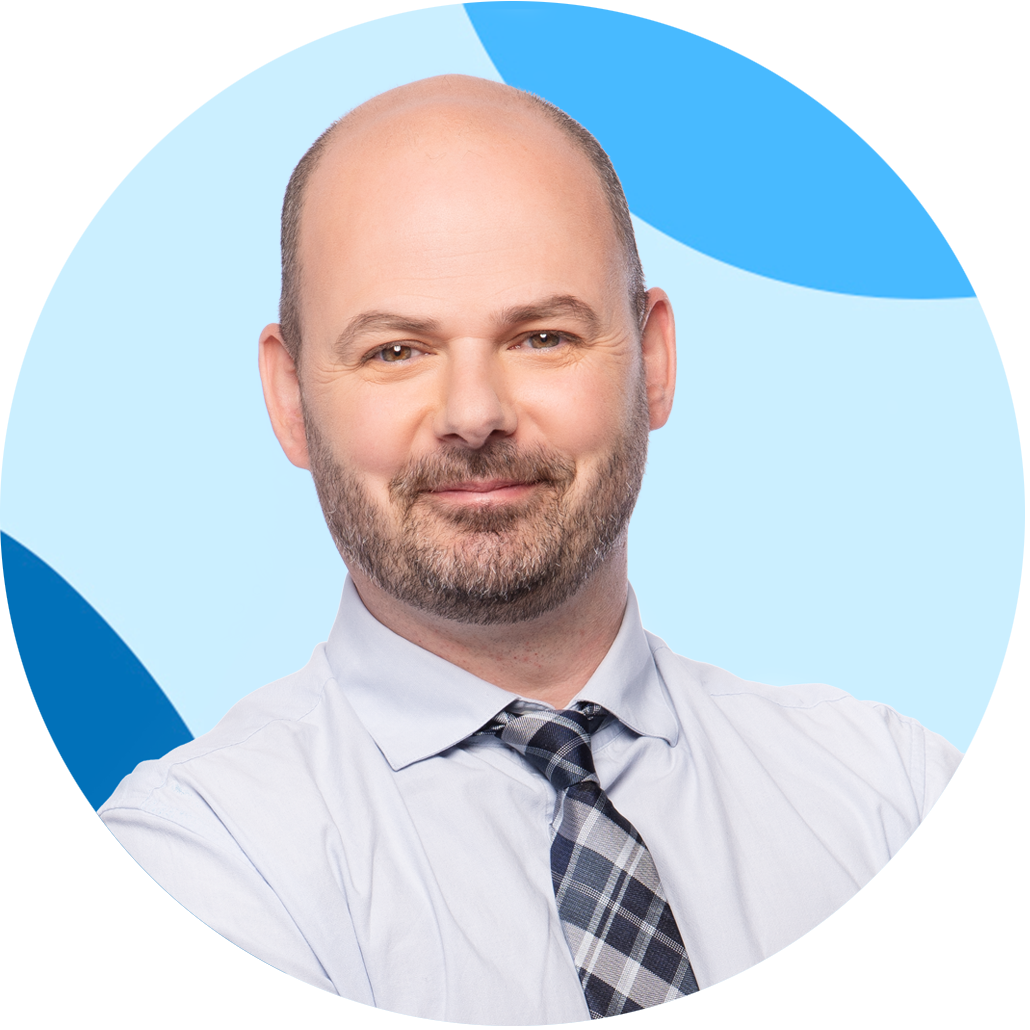 Gilbert
Commercial-lines insurance broker and music lover with a sweet tooth.
With six years of experience, Gilbert is very proud he joined the ranks of one of Québec's leading insurance and financial services firms. "I especially appreciate the human-centered approach, the work environment, the professional development possibilities, the large branch network and the mobility offered by ESSOR Insurance." After entering the business almost by chance, he has developed over the years a preference for advising people. "I really like advising policyholders about the products and explaining the development of insurance."

Outside of work, Gilbert is an artist, a major music fan and connoisseur. He's also a papa bear, proud of his two "beautiful, intelligent, healthy" daughters.
Fun facts
Gilbert has had a sweet tooth since childhood.
As a teenager, he was a cashier.
He's a discerning music lover.
What would he wish for? "Give me a guitar, a microphone and an audience, and I'd be really satisfied!"